We welcome to the neighborhood 7 new members of the Jesuit Volunteer Corps! The JVs have been in our neighborhood since the mid 70s, and on Church Avenue since 1984. We continue a long tradition of welcoming and supporting them at St Patrick's.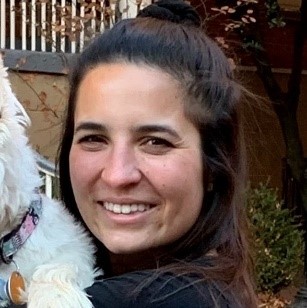 Nicole Gaisford is from Bethesda, Maryland and attended Georgetown University. She studied Biology of Global Health and Disability Studies. She is a yoga instructor, rock climber, and dog mom to three awesome doggos. She will be serving in Cleveland, Ohio with Youth Challenge.
Emma Martinez is from Denver, Colorado and attended Rockhurst University in Kansas City. She studied molecular biology, philosophy, and physics of medicine. In true "Colorado girl" fashion she enjoys spending time skiing, hiking, reading, and pressing plants. She is excited to serve patients with the Neighborhood Family Practice in Cleveland, Ohio.
Alexandra Hanlon is from Massachusetts and attended the College of the Holy Cross. She studied psychology on the pre-health track in hopes of becoming a nurse practitioner in the near future. Alex is very passionate about music and choir and can play an additional three instruments – the piano, the guitar, and the ukulele. She is very much looking forward to serving in Cleveland, Ohio with UCP Greater Cleveland and getting to know the community and the people she will be working with in Cleveland.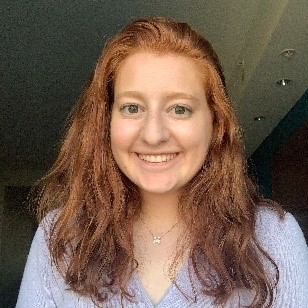 Giulianna Vullo is from New York and attended Villanova University, where she studied biology and peace and justice. She enjoys spending her free time cooking or baking, running and hiking, and being with friends and family. She is very excited to be serving in Cleveland, OH with the Arrupe Neighborhood Partnership at St. Ignatius High School as a Service Coordinator, and to meet the members of her community!
Olivia Olson is from Newburyport, Massachusetts and is a student at the College of the Holy Cross majoring in Economics. She enjoys doing any outdoor activities whether that be relaxing at the beach or going for a hike. She is looking forward to serving in Cleveland, Ohio with the Journey Center for Safety and Healing and getting to know the community.
Megan Chelling grew up in Southern California, 15 minutes from Disneyland, and attended Concordia University Irvine for undergrad. She received her bachelor's degree in Behavioral Science with dual emphases in Sociology and Psychology, and minored in Graphic Design. Her favorite movie is Matilda, she loves eating foods like dumplings, matcha, and boba, and can spend hours playing and singing with her ukulele and guitar. Megan is beyond excited and thankful to be serving in Cleveland, Ohio at the West Side Catholic Center.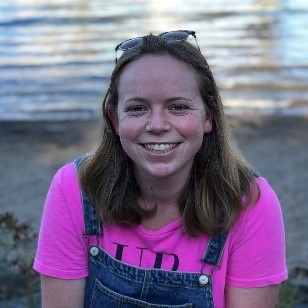 Mollie Clark is from Charlotte, North Carolina and graduated from Boston College in 2020 where she majored in biology. She has spent the past year as a Jesuit Volunteer in Gresham, Oregon at JOIN hosting immersions and serving people experiencing homelessness. In her free time, Mollie enjoys reading, cooking for friends and family, hiking, and as of recent, gardening. She is excited to spend an additional JV year with Catholic Charities Migration and Refugee Services in Cleveland, Ohio.